Sanjeevani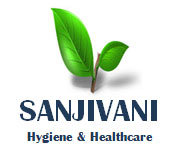 At TALEEM we believe that nation & society prosper only when its citizen are living a healthy life. Also, the unchecked population rise will eat up all the available resources at threatening pacehence it is required to spread awareness in society about these burning issues.
Project Sanjeevani is based on spreading awareness & consciousness towards better health by monitoring educating and providing logistic support against common recurring diseases: sanitation and coordination among various organisations working in this field.
Project Sanjeevani has plans to educate & spread awareness towards family planning; AIDS control, Diabetes; Cardo Vascular Diseases; eye diseases etc.; Mother-Child Care; Girl Child Protection; Vital Organ & Blood Donation, Pre and Post Surgery precautions & their rehabilitation diet planning to reduced malnutrition.
Project Sanjeevani aims to provide and prepare platform for health care benefits to reach where it is most required. The project will be done in Coordination with State & Central Government Agencies, other NGOs working in the same field; medical experts and other partner organisations.
A major feature of Project Sanjeevani is to provide Tele Councelling and tele advice form Medical and Health experts to rural and EWS population and carry the benefits of experts advice to remote areas.
At Sanjeevani we plan to organize health campus for general ailment (eye check-up; Cholesterol & Diabetes monitoring; TB tests; common cold, flu etc.).
A major population does extreme physical labour to earn livelihood and hence physiotheraptic treatment & consultation is very useful in reducing physical stress and early burn out.
In Project Sanjeevani; special emphasis will be given to sanitation, education about general hygiene, (both personal & Community), waste disposal methods, clean drinking water, pollution free heating and lighting devices.
Project Sanjeevani involves creating awareness towards various Govt. Health Insurance schemes among Rural and remote population, EWS, and provide them opportunity to avoid these benefits. It also supports and help people who are critically ill or suffering from life threating ailment.
Since Healthcare is very vast field and end beneficiaries are large in numbers; hence we pledge support from all organisations and citizen working in this field.
Let's make Healthy Nation
Professionals & experts are Welcome
Volunteers are Welcome
Join the Project as Member & Expert, Supporterand Volunteer.